Get up and glow with Goldthread
Our radiance-boosting tonics are formulated to support your skin and beauty goals. Packed with superherbs, adaptogens and spices, and formulated with traditional medicine practices in mind, these time-tested, better-for-you drinks provide the overall radiance you will actually enjoy.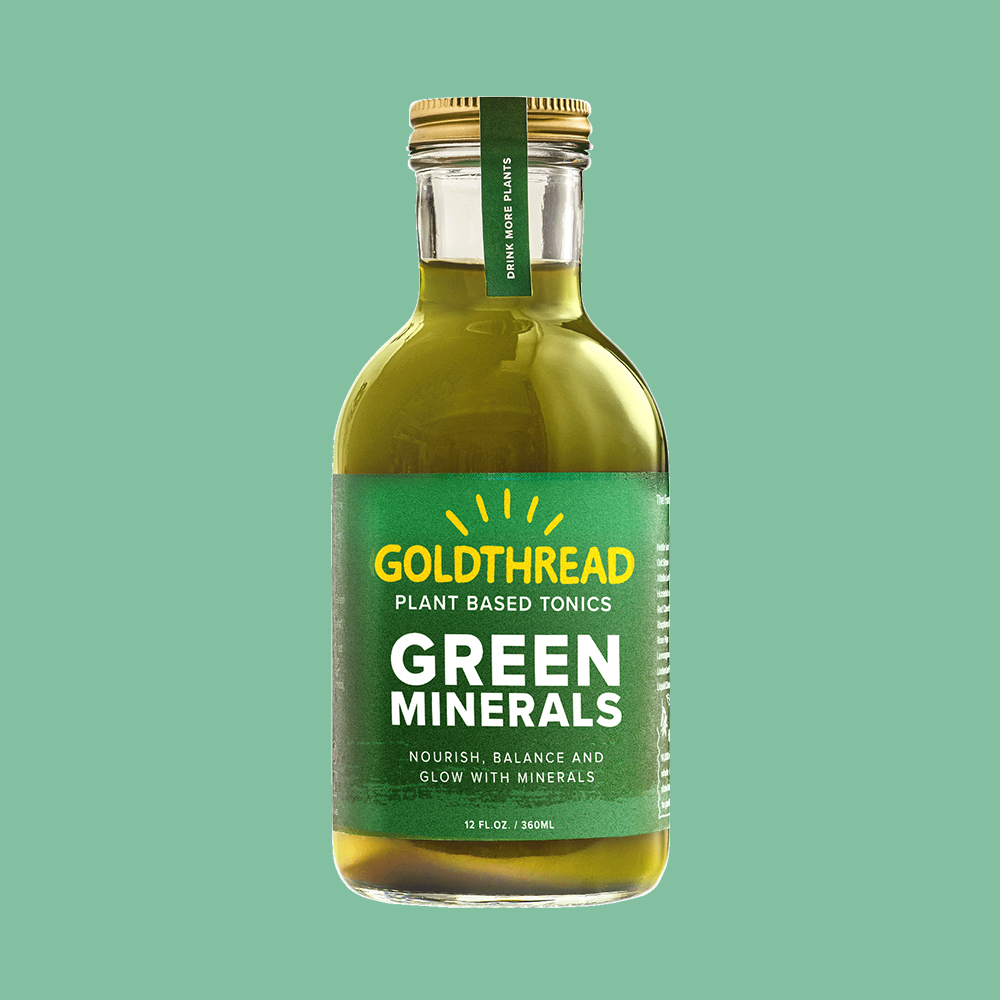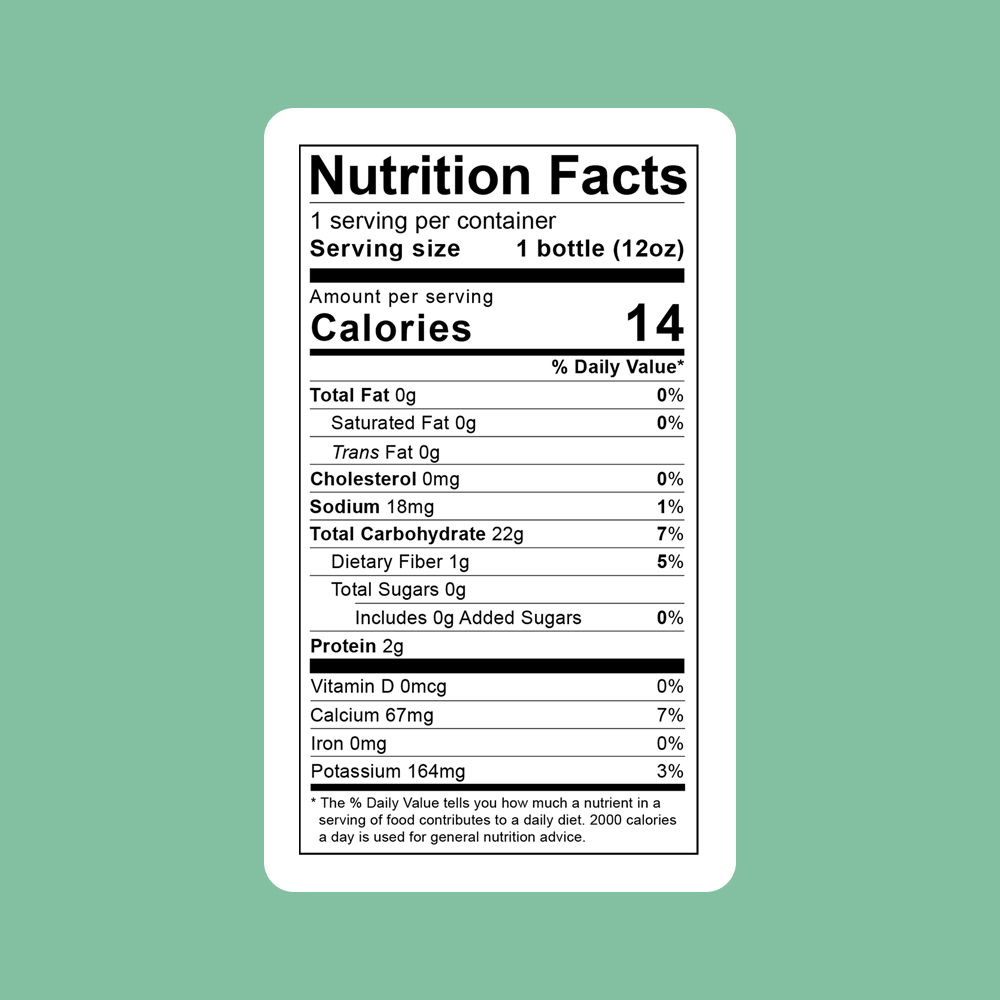 The concentrated nutrients and phytochemicals in this tonic increase the removal of unwanted wastes, helping keep your skin bright and clear. It's perfect for regular consumption, as it nourishes the body and supports overall health and well-being.
Enhances vitality
Supports hair, nail & bone health
Replenishes & refreshes the body
A walk in the park
Detoxing
Having a lovely day
If Arnold Palmer made a green juice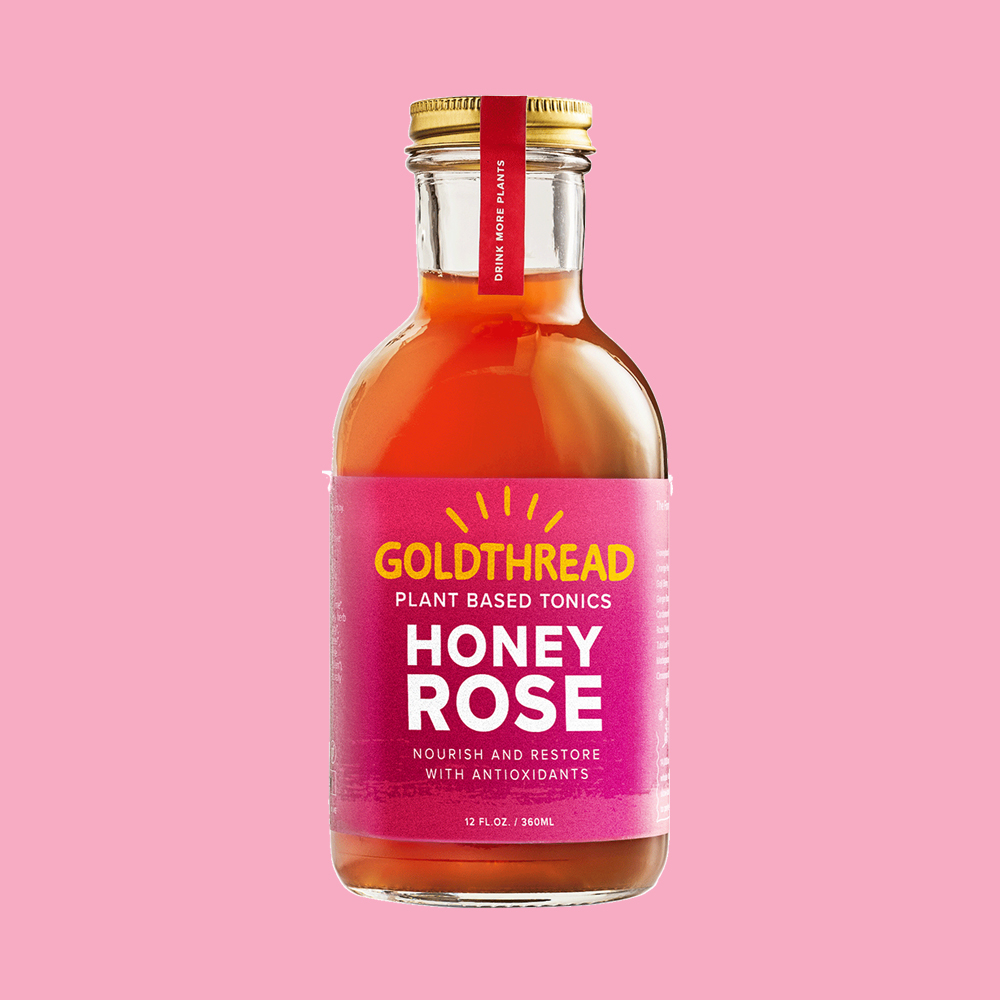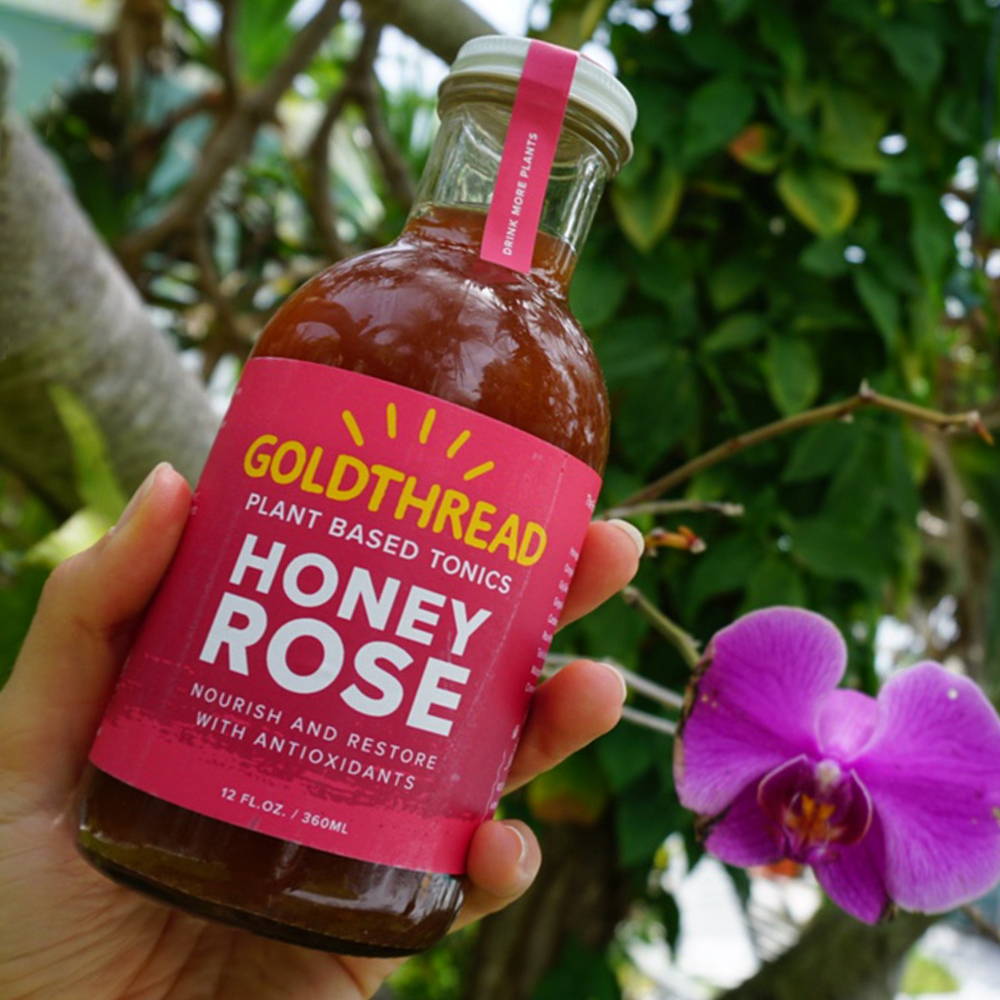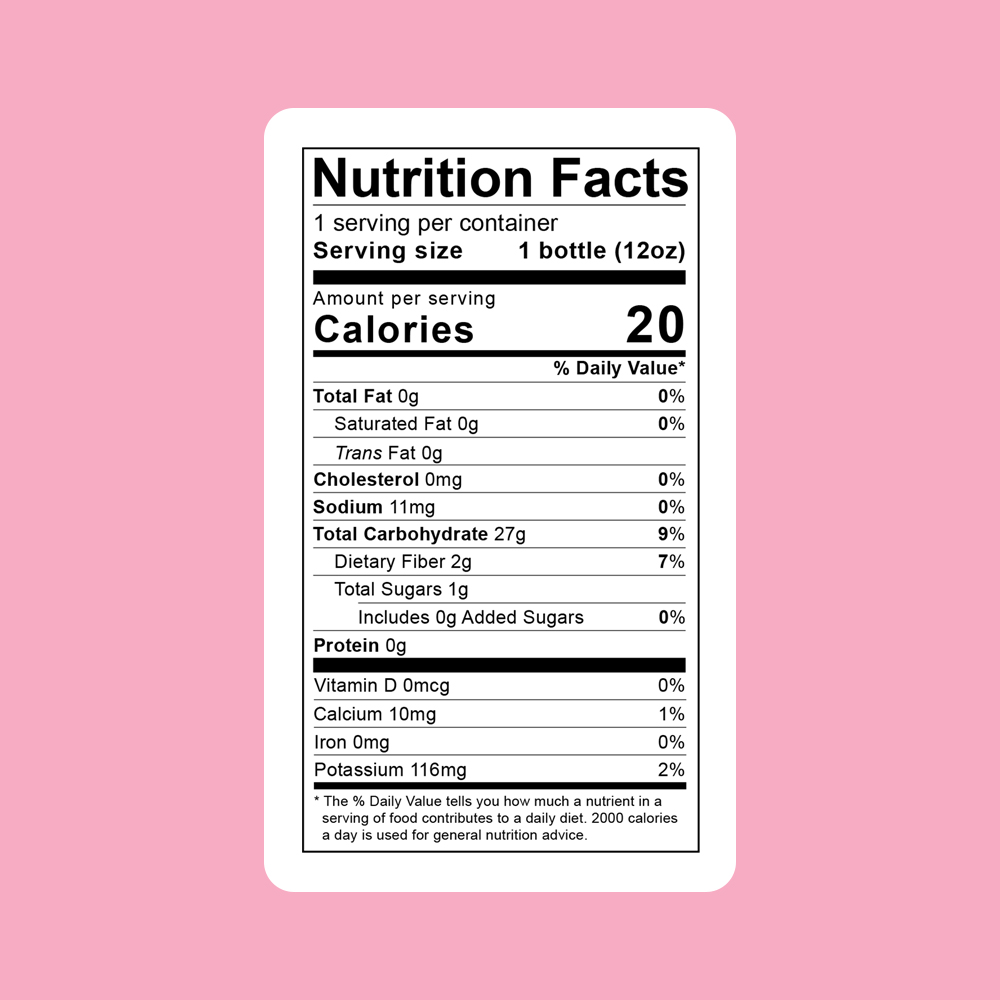 The sweet and robust combo you never knew you needed. Delightfully blended with honeybush from the western cape of South Africa.
Gently detoxifies
Boosts immunity
Improves mood
Coming up for air after working hard
Sharing with the ones you love
Getting inspired while exploring a new place
Bold and rosy with a light cinnamon sprinkle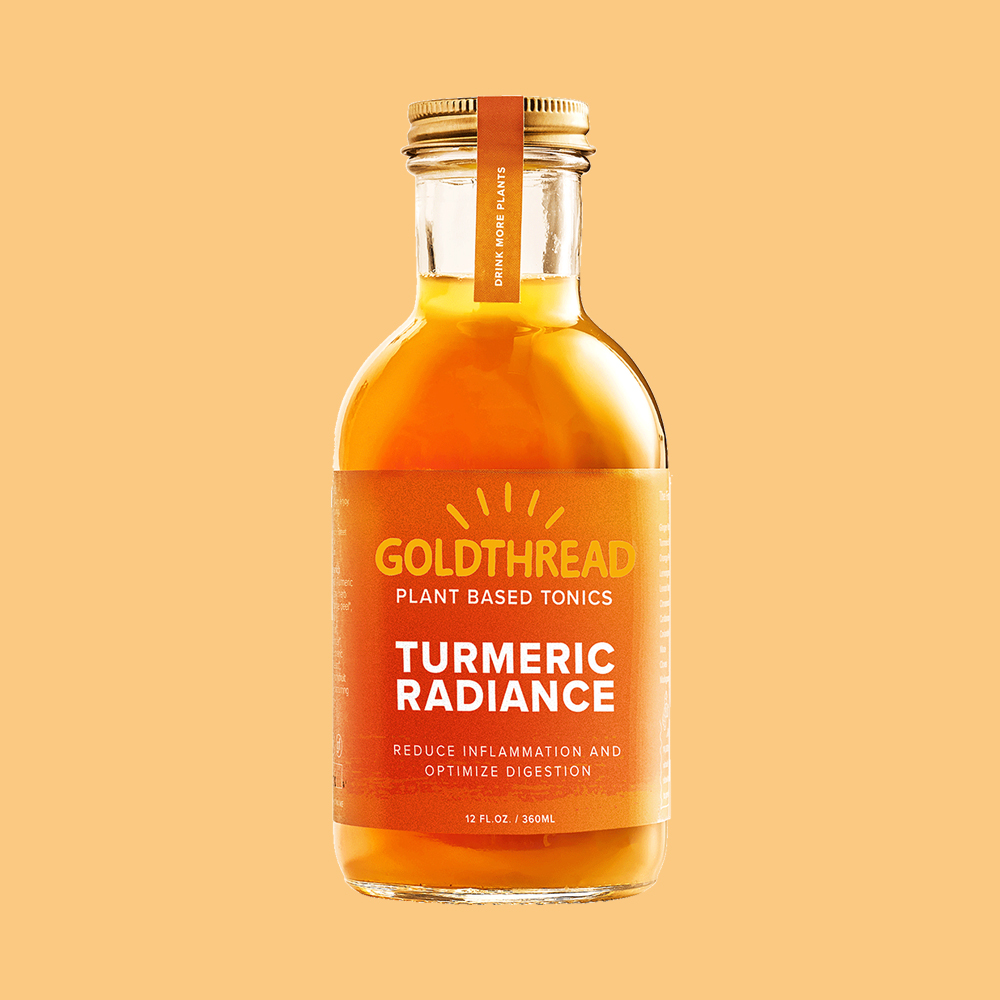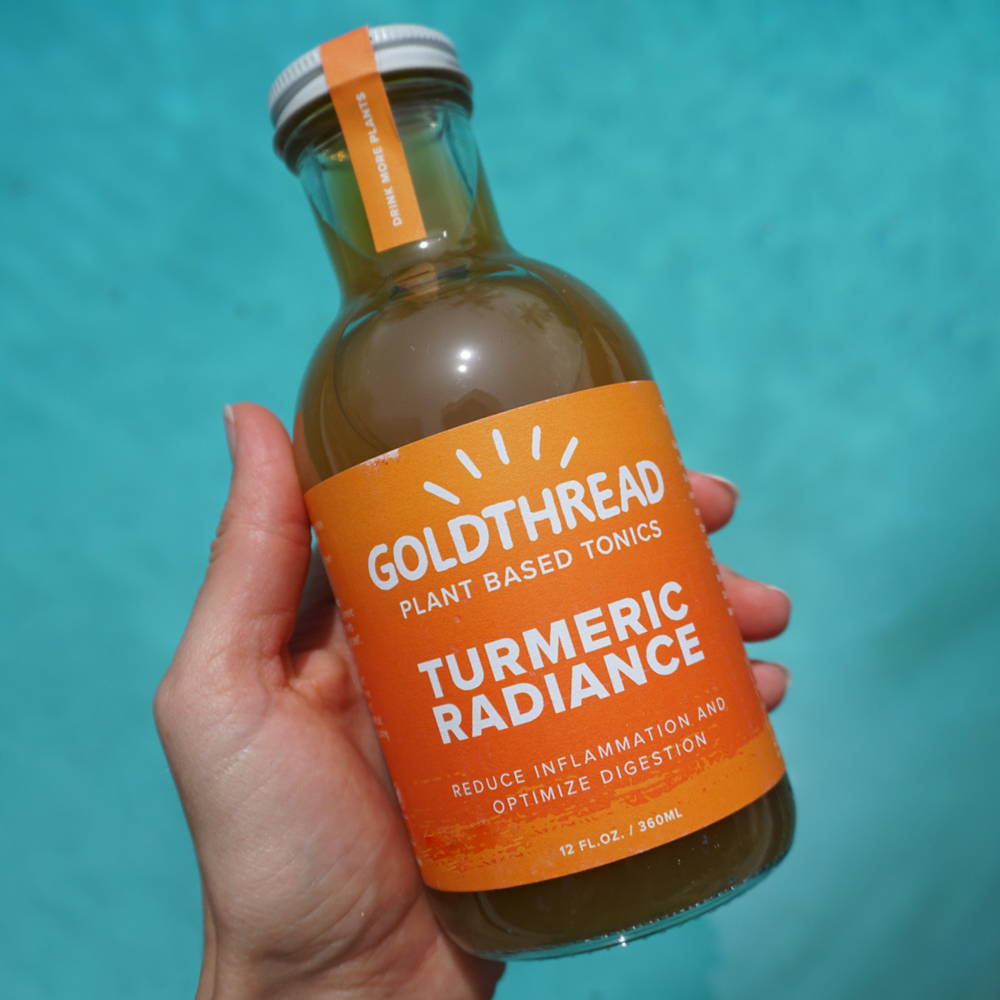 Your new favorite smoothly spiced pick-me-up and bloat-banisher. With turmeric sourced from generational farmers in India.
Activates metabolism
Reduces inflammation
Optimizes digestion
Enjoying alongside any meal
First thing in the morning as a metabolism booster
Afternoon slump buster
The joy of juice with the delight of spice
Meet our favorite glowing ingredients
Each of these specialty herbs and adaptogens have been used as remedies in cultures around the world for centuries. All of our ingredients are sustainably sourced from generational farmers, hand-picked with love, and crafted by expert brewmasters for potency & purity.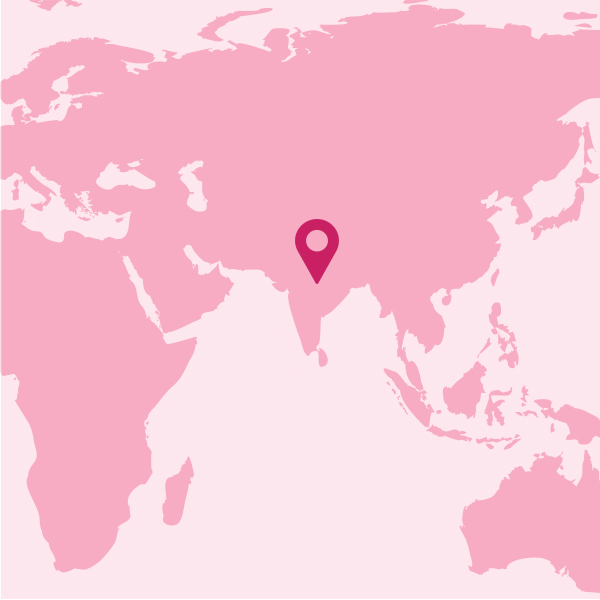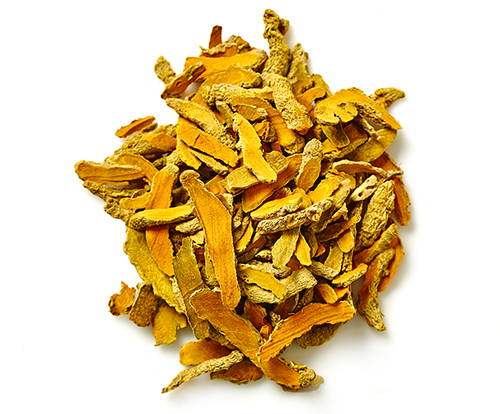 Sourced from generational farmers in India, turmeric is a great anti-inflammatory & antioxidant.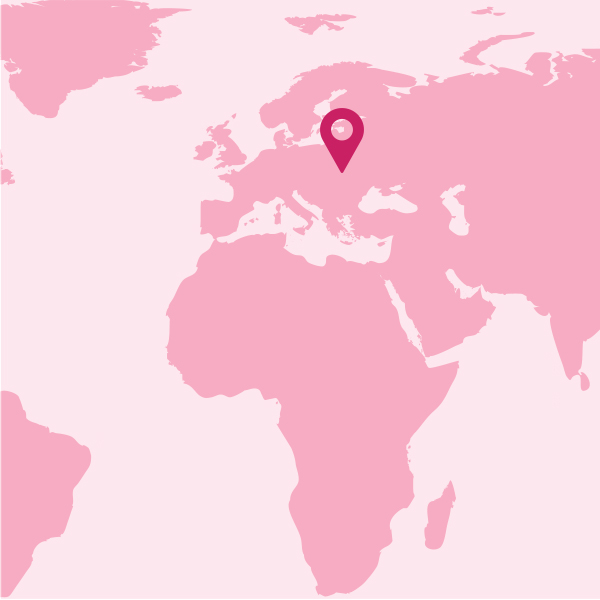 Grown in the hills & meadows of Eastern Europe, supergreens are high in phytochemicals and nutrients that help detoxify the body.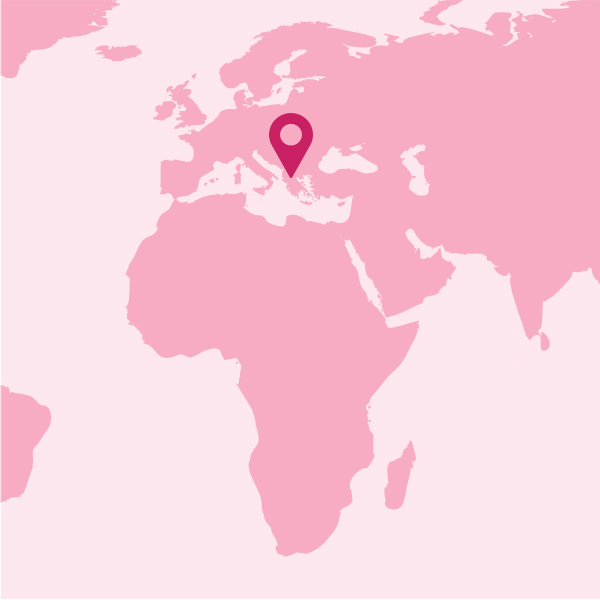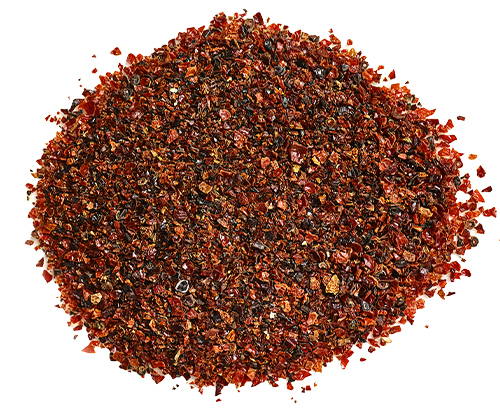 Farmed in Southern Europe, rosehips are a great source of vitamins A and C, which can help brighten skin and generate radiance.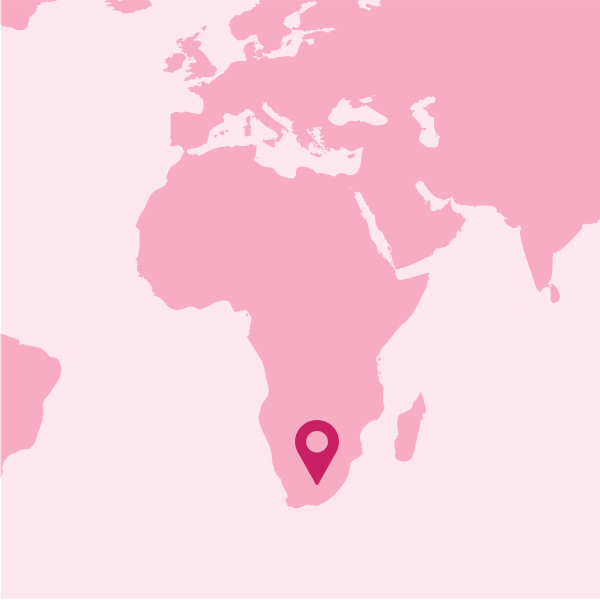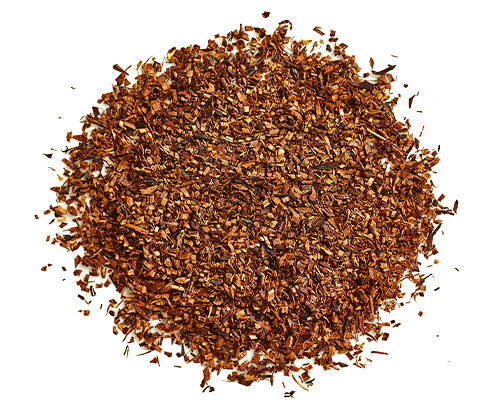 Harvested in the western cape of South Africa, honeybush is closely related to rooibos, and is packed with powerful antioxidants to keep skin clear and hair glowing.
Activate Natural Beauty with our Radiant Tonics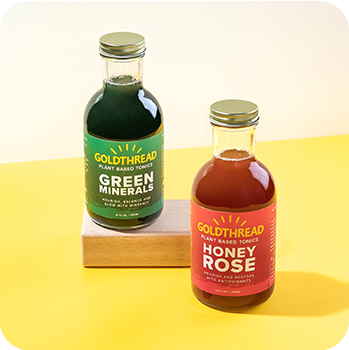 Detoxify from the inside, out! Turmeric Radiance helps reduce inflammation and support digestion, while tasty Green Powerful helps gently nourish the body back into balance. Consider these tonics your new favorite skincare routine.
Includes:
• 6 bottles Turmeric Radiance
• 6 bottles Green Minerals
• FREE SHIPPING!